From behind the Lens
Images We Like – June 18, 2014
What: Gourmet Footwear "Upskirts", 2014 (Culprit Creative   link)
Why: Believe it or not, just because this is made up of a series of individual still images.
From the website:
". . . THE UNEXPLORED SPACE BETWEEN PHOTOGRAPHY AND FILM, WE PRESENT OUR LATEST COLLABORATION WITH GOURMET: PARALLAX UPSKIRTS" [It was all caps on the site.]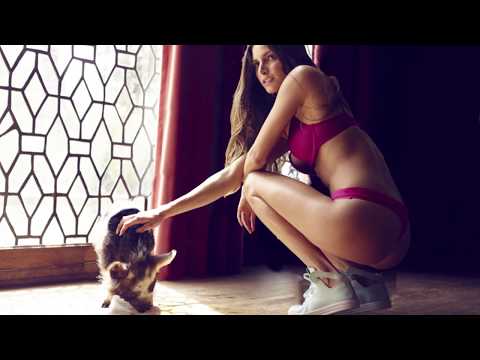 Images We Like – June 2, 2014
What: Juno the Beluga whale witnesses Kimberly and Kevin's wedding at Mystic Aquarium, 2011 (Ernest Adams, copyright owner  link)
Why: It is just so darn cute.
From the website:
"The Mystic Aquarium & Institute for Exploration is highly recommended, especially for a destination wedding. You and your guests can watch whales, and the whales will watch you!"
Images We Like – December 11, 2013
What: Wake Me When It's Better, Q1 2013 (Alexander Porter & James George, photographer and software, respectively  link)
Why: This may represent a part of the future of photography. It is a meld of photographic skill/perception and software. It is a video display of images and via a screen display is the manner we view the vast majority of photographic images today.  Alexander Porter is an experimental photographer exploring visual documentation. Photographic traditions are combined with new imaging techniques to explore the relationship with emerging computational photography.
Porter is a member of the team behind the RGBDToolkit, a hybrid process for creating cinematic imagery with commercially available depth sensors. He has been facilitating access to this technique by teaching workshops internationally, designing open source tools for public engagement, and creating experimental films and installations.
Alexander holds a BA in Media Studies from The New School University.
James George has a degree in computer science, but has become an artist using code to critically engage with emerging technology. James is currently the first artist in residence at Microsoft Research in Seattle where he is applying new research towards critical and creative projects. He is adjunct faculty at NYU Interactive Telecommunication Program where he lectures on computational processes in video art. James has exhibited internationally in Europe, South America, Japan, and New York. 
From Alexander Porter's website:
"Made in collaboration with James George 2013
Part of Art Hack Day "God Mode" at 319 Scholes, this installation was imagined as a sort of cryogenic photobooth – capturing your ragged likeness for posterity. Using 3D sensors it captures your bust, dropping it crudely onto a shifting pile of other figures.
It was created during Art Hack Day 2013 using the RGBDToolkit SDK and Unity. It is made with two Xtion Pro depth sensors, a 5D MkII DSLR & a remote flash."
The YouTube video below features James George and Alexander Porter discussing their vision for the project that seeks to upload us onto the cloud.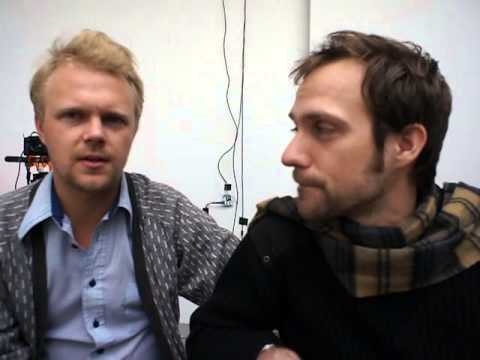 Images We Like – November 9, 2013
What: MY RANCHING LIFE BILLBOARD PROJECT, July 2013 (Jean Laughton, photographer  link)
Why: A glimpse of family ranching in South Dakota. From MY RANCHING LIFE series photographed from horseback while cowboying on the Quarter Circle XL and 'neighboring' ranches. A public exhibition within the environment within the photograph. A CELEBRATION OF THE SOUTH DAKOTA COWBOY & THE WESTERN HERITAGE THAT LIVES ON IN THE STATE.
From the website:
"South Dakota Interstate 90 East Mile Marker 76.86 just West of New Underwood, SD – 12 foot x 36 foot
Funded, in part, by a Project Grant from the SOUTH DAKOTA ARTS COUNCIL. South Dakota Arts Council support is provided with funds from the State of South Dakota, through the Department of Tourism and the National Endowment for the Arts."
Images We Like – June 16, 2013
What: Sperm Whale Composite Two, April 2011 (Bryant Austin, photographer  link)
Why: Bryant Austin's goal is to create life size photographic images of  whales. His work shows great heart and technical savvy to create what he wants. For example, to create this image Austin took  four months to fund construction of  a computer with enough power to make this ten by thirty-six foot image hinted at below.
From his website:
"The inspiration to capture and reproduce photographs at this scale came from the NASA Mariner Space Program that brought back humanity's first high resolution photo mosaics of our planets and moons back from deep space. The concept of applying NASA's approach to imaging large bodies as a mosaic instead of just one individual photograph, opened the pathway for Austin to produce his life-size photo mosaics of whales."
According to his website, he is now "designing and building a 150 Mega pixel hand held imaging array to create his largest photographs of whales providing near macro level image detail and quality."  Austin "is also creating and compiling ultra high resolution composite photographs of whales that will be made into texture maps for state-of-the-art 3D animation."
The image file below alone is roughly 60 GB needing over 240 GB of memory to edit in Photoshop. Austin's custom computer had 48 GB RAM and ten 60 GB SATA III solid-state hard drives (SSD) making up the Photoshop scratch disk. Two other 60 GB SATA III SSDs were used as temporary story for the file.  The storage made possible a time to save of about twenty minutes versus over an hour it took to save his first composite whale image.
Images We Like – May 13, 2013
What: DJ Matt Ayers warming up before a college show; image placed on Facebook (Stewart Uy Photography, photographer  link)
Why: The photographer took this photo as a comp during work on a series of photos he was taking of students at his alma mater. Depending on what a photography student sees his/her future career becoming, this seems like a nice way to build good will, a body of work, and future clients.
Images We Like – April 20, 2013
What: Grand Valley State University at Twilight, mamadollcmf, on Instagram (link)
Why: Especially during winter and early spring, areas out east/in the midwest, had a desolate quality. At no time more than twilight did a sense of isolation really try to gain a grip than at twilight.  As the light of the day fades, it either fades to dark or streetlights would begin to carve out little islands of light on the ground and in the air within the surrounding darkness.  This image below seems to capture that well in concept, if not in execution.
Images We Like – February 14, 2013
What: Projector Snow-9, Brian Maffitt, Winter Storm Nemo -2013 on Flickr (link)
Why: This was something simple in concept and is something I'll bet that anybody who grew up in areas where it snowed had done it: shine a light in the snowstorm. Brian Maffitt is no child and with some planning made good use of Nemo by playing "The Lorax" movie through a projector with the beam hitting the snow. The image was taken on February 8, 2013 using a Canon EOS 7D.
Projector Snow-9
Images We Like – February 7, 2013
What: BBQ Time!, hickabee (Lytro gallery ID) – 2012
Why: Found this image while reading an article about Lytro. It was promised that the image showed how Lytro images can be special. It took about 30 seconds to figure it out, but I did. The use of reflected images is something new to me.
Images We Like – January 27, 2013
What: Film Fragment, Ian Campbell MFA student – 2012, – Ohio University
Why: This image is part of an exhibition of Ohio University student art. The exhibit is called "You're Not from Around Here" at Majestic Galleries. I saw it in an article on the WOUB station website. (link) The image:

Images We Like – January 24, 2013
What: Unknown artist – Vintage print from 1966, – Duncan Miller Gallery
Why: The cacophony of image components interests me. There is just a lot going on in the scene. The seediness of it interests me. The image:
Images We Like – January 6, 2013
 What: Jacques Henri Lartigue – race car with an ICA camera in 1912 on a 4×5 inch glass plate with an f4.5 lens, 1912 – Bert Otten aka. Lindolfi
Why: I've seen this effect in various images but never really thought out the mechanics/physics of how it was created. The image in question is one we have either seen or have seen similar effects. The image:
The explanation for this effect is the use of focal plane shutter an panning the camera to follow the race car. Otten explains that Lartigue panned his camera  to follow the car "but not quite fast enough." It really isn't blurry because he used a focal plane shutter that moved from top to bottom which effectively exposed the image over a period of time with inversion to get the photo shows the top of the photo further to the right than the bottom/"earlier" portion. "In this way we see different moments in time projected on different parts of the film."
Here is a simulation via animated GIF Otten created to show how the image was created:
Otten also produced an image rendered to take out the shutter-effects. Notice the family walking behind the car is lost.
The link to Otten's work is here and I found the detail in a presentation by Steve Marschner (link). This effect still exists especially in smartphone images. The effect is most pronounced with propeller/fan blade photos. The twisting of the blades reflects the shutter being replaced by an image scan, rolling shutter on a CMOS sensor, that is not unlike that of a flatbed scanner and each line scan images a portion of the blade as it moves. The meshing of blades is due to the rotation of the blade bringing it from one direction to another (say, from the observer to approaching the observer). Image example below:

Images We Like – December 20, 2012
 What: Durham Christmas Parade, 1955 – Charles Cooper
Why: The detail and the lighting pops in this photo. I was sold at first glance. This photo was included in an obituary for Charles Cooper in the Durham, NC Herald-Sun (link). I then learned the story of the image:
"In a 2009 interview, Mr. Cooper said the photo he remembered best was of a Durham Christmas parade in 1955 – a challenge like none he had ever faced.
'I took about three cases of flash bulbs and spent the entire afternoon in a light drizzle,' he said. 'Duke Power let me install flash bulbs in each light pole from Five Points all the way up to Church Street, so I could take a picture of the parade, which was always at night in those days.'
Mr. Cooper had just one chance to get the shot, because Duke Power was to flip the switch that cut on the flash bulbs when he signaled he was ready. The plan almost fell apart, however, when communications got fouled up. But then, as Mr. Cooper stood on scaffolding at Five Points, two blocks of flash bulbs went off at once, and he got his picture."
A working photographer with one gutsy piece of work. Bravo.
Charles Cooper took this photo of the Durham Christmas Parade in 1955 after spending all afternoon coordinating the lights for a two-block night shot.
Images We Like – October 20, 2012
What: Spinning Fire, 2012 – A.D. Wheeler
Why: Haunting and beautiful.  It won the Canon/Ron Howard Project Imaginat10on contest for the "Setting" category. I believe the image is burning steel wool that is spun in a tunnel. More on the photo and the contest here.  To purchase a print of the image click here.
Images We Like – August 28, 2012
What: Mies-en-scène : The Farnsworth House, 2009 – Ellen Sandor
Why: The Farnsworth House image is via the proprietary PHSCologram medium. The effort to re-invigorate image creation is applauded and the result is beautiful in of itself. Sandor integrated photography with other art forms including sculpture and computer graphics that resulted in a new medium she called PHSColograms (pronounced skol-o-grams). To articulate the results Sandor worked with other "artists, scientists, technologists, and thinkers" to create art using computers.
Artists: Ellen Sandor, Chris Kemp, Chris Day, and Ben Carney
Medium: Virtual Photograph Prepared with Duratrans, Kodalth, Plexiglas
Images We Like – August 16, 2012
What: A 2D image  captured from a 3D scan of this reporter taken at SIGGRAPH 2012. Prepared by 3D3 Solutions,  a full 3D scan was done on the show floor and emailed later. I assume with the data, I could try and print a "death mask" of myself with a 3D printer.
Why: It shows the promise and some limitations of the technology. Gaps exist in the image and my skin is not nearly so waxy in appearance-although as a Kraftwerk fan it does have some appeal.  However, the 3D set of data points it represents was a strong theme at the show for there were several firms looking to do full-body scans to use for clothes fitting and costume design. Also, forget your finger prints, it is quite likely that in the near future, a person's likeness can truly be stolen in full 3D digital detail.
Images We Like – March 14, 2012
What: Bored graduate student battles for his soul (maybe not but it does sound more dramatic) in "All Quiet on the Martian Front" in this Walter Mitty style short.
Why: Done with Microsoft Kinects as the cameras plus some Doom maps and while the figures are not fully rendered, it seems more fun than most games out now.

Images We Like – March 7, 2012
What: Coco navigates SoHo  on a bike by Eric Cheng
Why: Another Lytro image. Click on the model and the tire and spokes almost disappear. Click on the tire and the model blurs away.
Images We Like – March 6, 2012
What: Water fan by Steve Boxall
Why: Click on faces to get different expressions and zoom in on water blobs to see better detail of refracted face images.  Simply  one of the best examples of the potential of light field photography. I could spend 15 to 30 minutes (maybe just 15) playing with this image to see something new.